Box-Office Preview: 'Wrinkle in Time Races Against the Clock to Beat 'Black Panther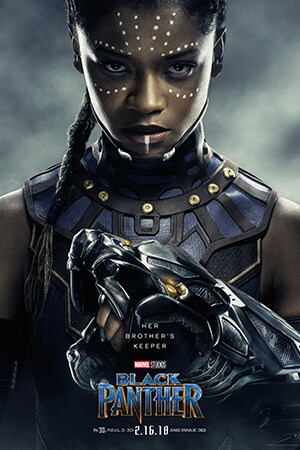 Box-Office Preview: 'Wrinkle in Time Races Against the Clock to Beat 'Black Panther
Ava DuVernay is the first African-American woman to direct a $100 million Hollywood movie; look for 'Black Panther' to bound past $1 billion globally by the end of the weekend.
It remains to be seen whether A Wrinkle in Time - based on Madeleine L'Engle's beloved book - can beat Black Panther at the North American box office this weekend in what's shaping up to be a Disney versus Disney showdown.
Tracking suggests the family-friendly movie, which hopes to appeal in particular to tweens and teenagers, will open in the $35 million-$40 million range, a relatively muted start for a marquee Disney title.
DuVernay and Disney have been lauded for the film's diverse cast, which stars Storm Reid as the story's 13-year-old heroine alongside Oprah Winfrey, Levi Miller, Reese Witherspoon, Mindy Kaling, Gugu Mbatha-Raw and Chris Pine.
Three additional movies open nationwide this weekend, but none are likely to hit $10 million: Amazon Studios and STXfilms' Gringo; Cohen Media's The Hurricane Heist; and Avrion's The Strangers: Prey at Night, a sequel of sorts to The Strangers (2008).